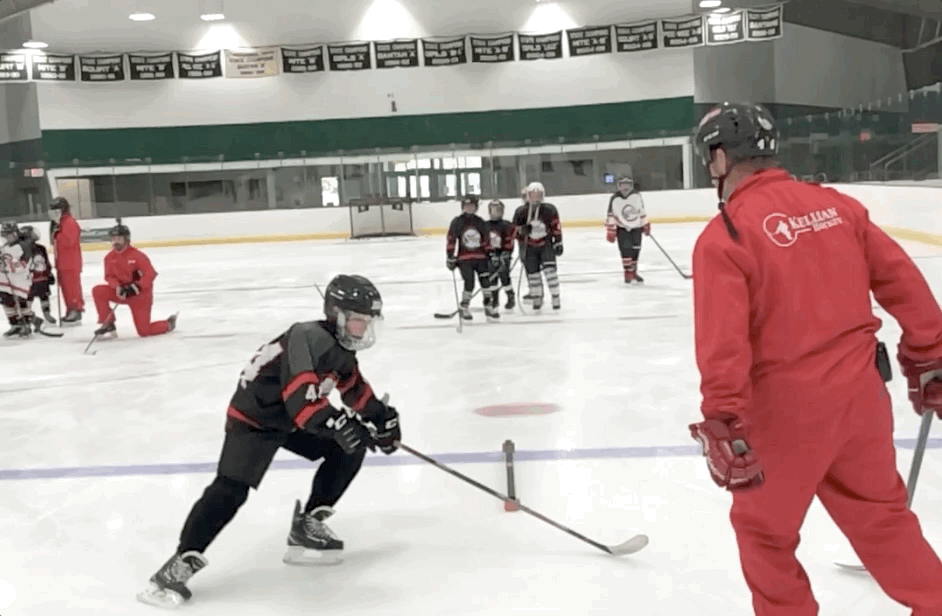 **Developing Defensemen Summer Camp**
If you're a dedicated defenseman looking to elevate your on-ice skills, we invite you to join us at Kellian Hockey's Summer Defensemen Development Camp! Our comprehensive program is specially designed to meet the unique needs of aspiring defensemen seeking to take their game to the next level.
​
**Key Program Features:**
​
- **Skill Enhancement:** Our camp is dedicated to honing the specific skills vital for defensemen, including specialized defensive skating techniques, effective body positioning, and precise stick checking methods.
​
- **Puck Control:** Gain confidence in controlling the puck even in high-pressure situations, master smart breakout passes, and contribute actively to offensive plays from the blue line.
​
- **Game Strategy:** Develop a profound understanding of defensive strategies, enhance your breakout passing skills, and learn how to read the game effectively from the blue line.
​
- **Offensive Contributions:** Improve your capacity to join offensive rushes, make valuable contributions from the defense position, and create scoring opportunities, including mastering "walking the blue line."
​
- **Low Coach-to-Camper Ratio:** Benefit from personalized guidance by our experienced coaches, ensuring tailored support to address your specific development needs.
Join us for our intensive Defensemen Development Camp, where you'll sharpen your defensive skills, strategize like a pro, and embark on a journey to reach new heights in your hockey journey!
​
**Elite Defensemen Summer Camp**
For elite defensemen competing at the Tier I, Tier II, and Prep School levels, Kellian Hockey presents our specialized Elite Defensemen Summer Camp. This meticulously crafted program is tailored to meet the rigorous demands of high-level defensemen aspiring to achieve peak performance.
​
**Key Camp Highlights:**
​
- **Advanced Skill Training:** Elevate your defensive prowess, refine your skating abilities, and master the art of shutting down opponents, even in high-pressure situations.
​
- **Puck Management:** Develop elite-level puck-handling skills to dictate play from the blue line, create scoring opportunities, and execute pinpoint breakout passes.
​
- **Strategic Excellence:** Dive deep into advanced game strategies, including power play and penalty kill tactics, and acquire the tactical knowledge required to excel as an elite defenseman.
​
- **Offensive Impact:** Harness the ability to make substantial offensive contributions, confidently join attacks, and emerge as a scoring threat from the defense position, particularly along the blue line.
​
- **Personalized Coaching:** Experience the benefits of our low coach-to-camper ratio, receiving personalized coaching tailored to your unique needs and objectives.
​
Join our Elite Defensemen Summer Camp, where you'll embark on a transformative journey to reach your fullest potential as a defenseman, whether you compete at the Tier I, Tier II, or prep school level. Your elite performance starts here!